Covid-19: Update / Update
I hope you're doing well.
As I told you in the previous news, we expected some delays due to covid-19. The latter had not yet arrived in Europe and like many, we did not expect such an outcome. Even if the schedule was a bit wide, the virus inevitably impacted our production.
Nevertheless, for the moment, this delay is not significant because we had planned shipments in June and we still hope to start them between mid-June and mid-July.
Here is a production update:
Raketa movements: ✓ Final technical tests, shipment scheduled for May 26/27.

Parts (dial, hands, case, etc.) for Raketa models: ✓ Expected to ship within a few days.

Raketa / Nocturne & Nautique models: ✗ So we are waiting for these two arrivals to start all the assembly in Besançon.

Miyota / Savage & Invincible Models: ✓ Unlike Raketa which are made especially for us, Miyota movements are available for purchase. The production of the parts has therefore started earlier and the assembly is complete. We are entering the testing phase.

Nato straps: ✓ The production went perfectly and they should arrive next week.

Leather bracelets and leather pouches: ✗
The only concern today concerns these leathers which come from France and northern Italy. The leather goods and the various tanneries that have closed during the last two months have just resumed and we really hope to receive everything during the month of June. These will certainly be the last pieces to wait to finalize shipments.
In any case, I hope that you will understand the situation and that you can support us in this very special time. We will still work hard so that everyone can wear their Vasco this summer ;) And it will be time!
Take good care of yourself and your loved ones,
Benjamin.
Hope everyone is safe and fine.
As I told you on my last update,
we were expecting some delays due to the covid-19 world crisis.
I really though we won't be impacted that strong in France and Europe and I was pretty wrong about it.
But, as you know,
transparency is part of our process
: when I launched the KS campaign, I've planned to deliver your watch on June, giving us a bit of additional time in case something went wrong during the production. Sometimes it happens... but I didn't expect that worldwide issue anyway :)
We scheduled to start shipping between mid-june and mid-july.
Here is the update on production:
Raketa Movements: ✓

Final tests in Russia, scheduled to be shipped on 26-27th of May.

Watch parts for Raketa models: ✓

Expected on the 10 next days as well.

Raketa models / Nocturne & Nautique: ✗

We are waiting for these both deliveries to start assembling the whole orders at the workshop in Besançon.

Miyota models / Wild & Invincible: ✓

Unlike Rateka made only for us, Miyota movements are ready to buy and set up. So, all that models were produced first and are already assembled and ready to be tested.

Nato straps:

✓ Production perfect, should arrive next week.

Leather straps & leather pouches: ✗
The only matter concerns all leather parts.
France and northern Italy closed their factories and borders during two months and this is really annoying us because we will have to wait for the straps and the pouches to start shipping on time.
Hope you will understand and support us on such an unusual context. We are not so late and we'll keep working for you to wear our watches this summer :) I can't wait!
Take good care of you and your closest friend and family,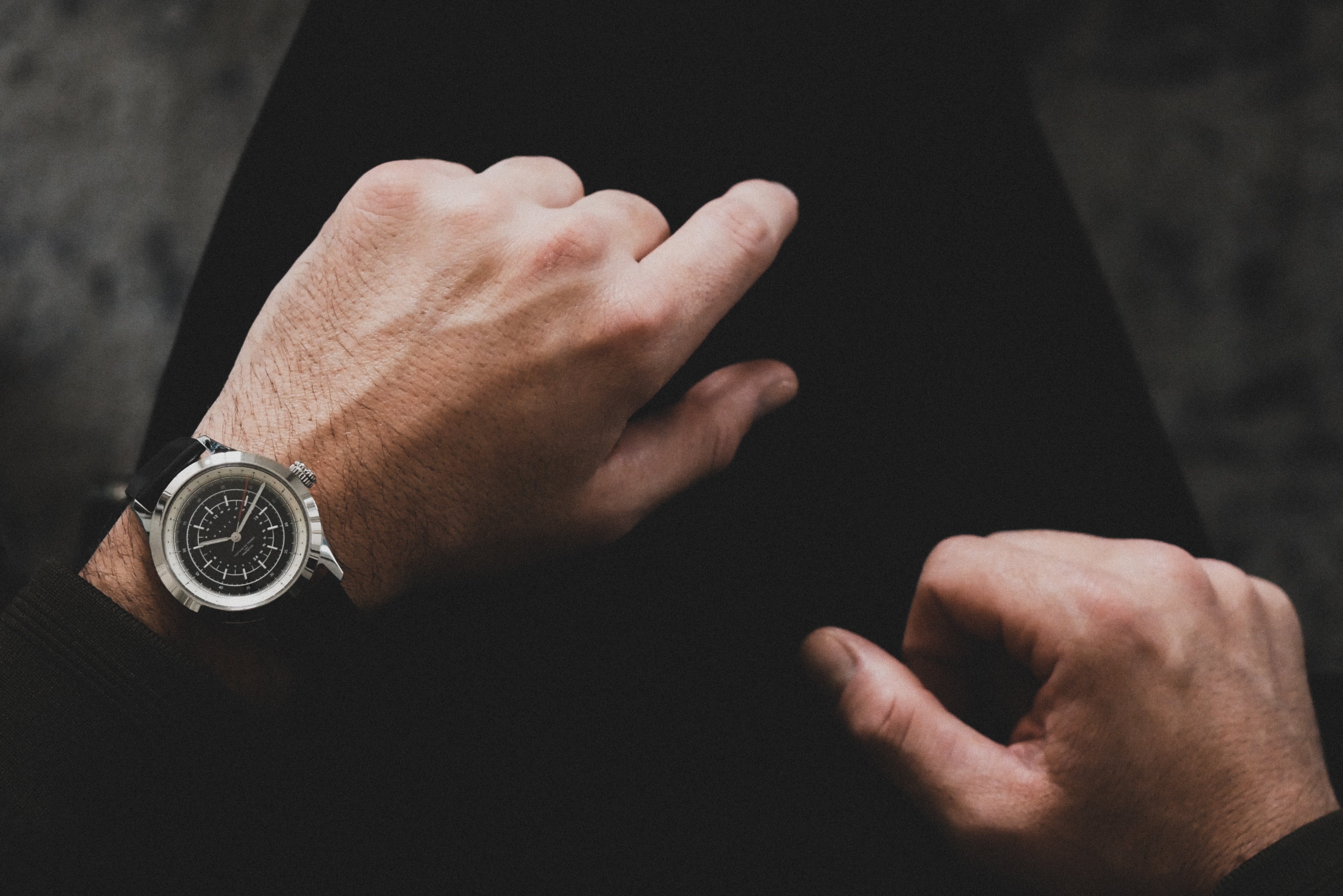 Finally, here we are... two years of work that will finally be released on Kickstarter. Our automatic watch, available in 4 models, is available from November 14 at 8:00 p.m., Paris time, until Dec...
Read more
🇺🇸 🇬🇧 Hi, Hope everyone is safe and fine. Sorry for the slight delay in updating you, but I now have firm dates for delivery. I didn't want to write too soon. We are reall...
Read more