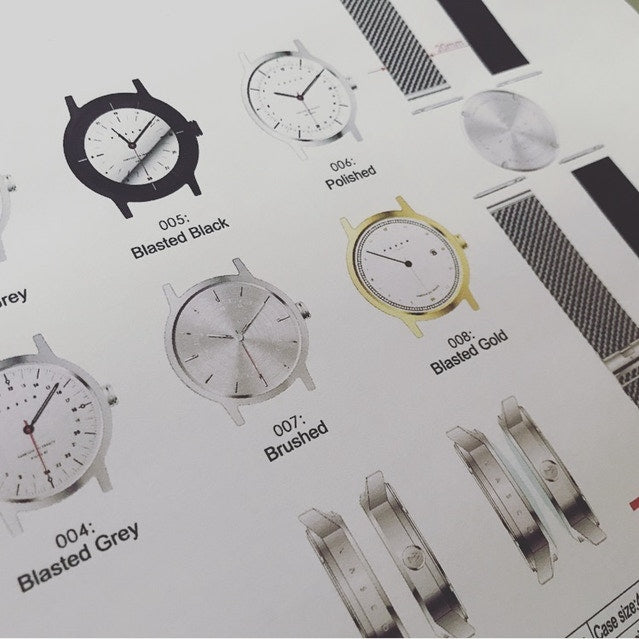 Production news 1/2
Hello everyone,
I've just come back from production to finally tell you more. Sorry for this silence but we needed to move forward as quickly as possible in just a few weeks and I really wanted to come back with the explanations of all the stages of production and not forget anything along the way. It's an incredible entrepreneurial adventure!
After a drawing/sketching session with the factory engineers, the technical drawings were finally out and there was a lot of talk about the details. In particular on the "Made in France" which was acclaimed by the KS community - almost 70% - and I also wanted to add the name of the model of the watch just below 🙂
I also improved the readability of the "Inflexible" on the advice of several contributors. After several tests, the good lines were found so as not to change the spirit and the aesthetics of the first version (see attached photo of the technical plan).
All the boxes are now manufactured and we had to test them three times in quality control – in particular at the level of resistance to pressure – so that there are no assembly problems or defective parts. We then passed the cases to the finishes: brushed, polished, black sandblasted, gray and gold.
The dials and hands are still being made – some are already ready as you can see in the photos. The leather bracelets are still in production for 3 weeks and the Milanese mesh bracelets are ready.
–> The main problem today comes from sapphire crystals: 30% of contributors' choices were for flat crystals and 70% for curved crystals. This will cause production to be delayed by a month because it requires the assembly workshop to adapt to two types of watches and not to an identical series. Despite this, I am very happy that each of you could choose the glass you wanted 🙂
RONDA's 24h movements have left the Swiss factory and are ready to be shipped to France. The packaging is also ready, all that remains is to have the guarantees printed.
Clocks are about to ship! The aluminum dials were just finished yesterday in Bordeaux and we will assemble everything as soon as possible to get them to you as soon as possible.
But what an adventure nonetheless! I hope you enjoy this update and I can't wait to see your next pictures with your watches 😉
See you soon,
Have a great weekend,
Benjamin.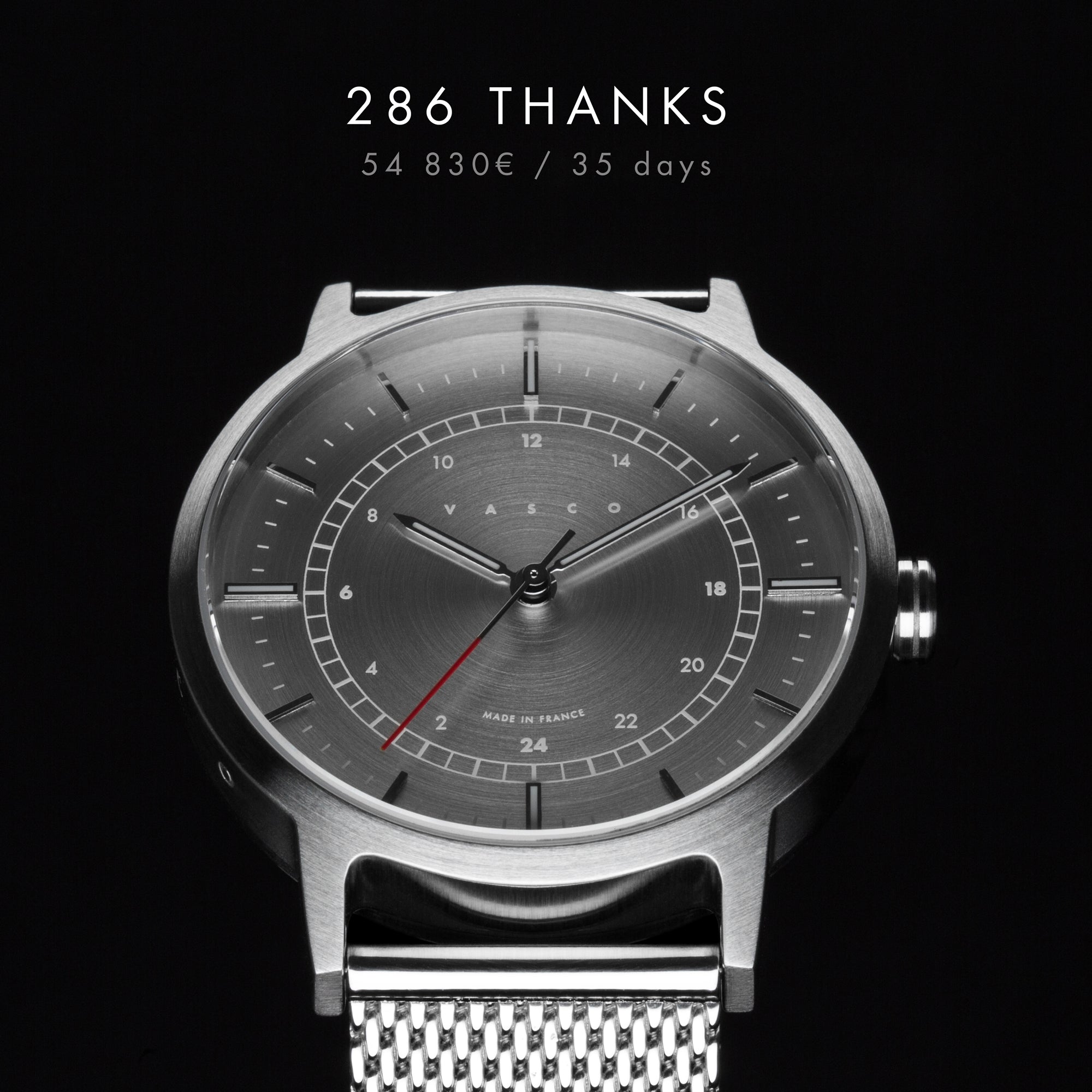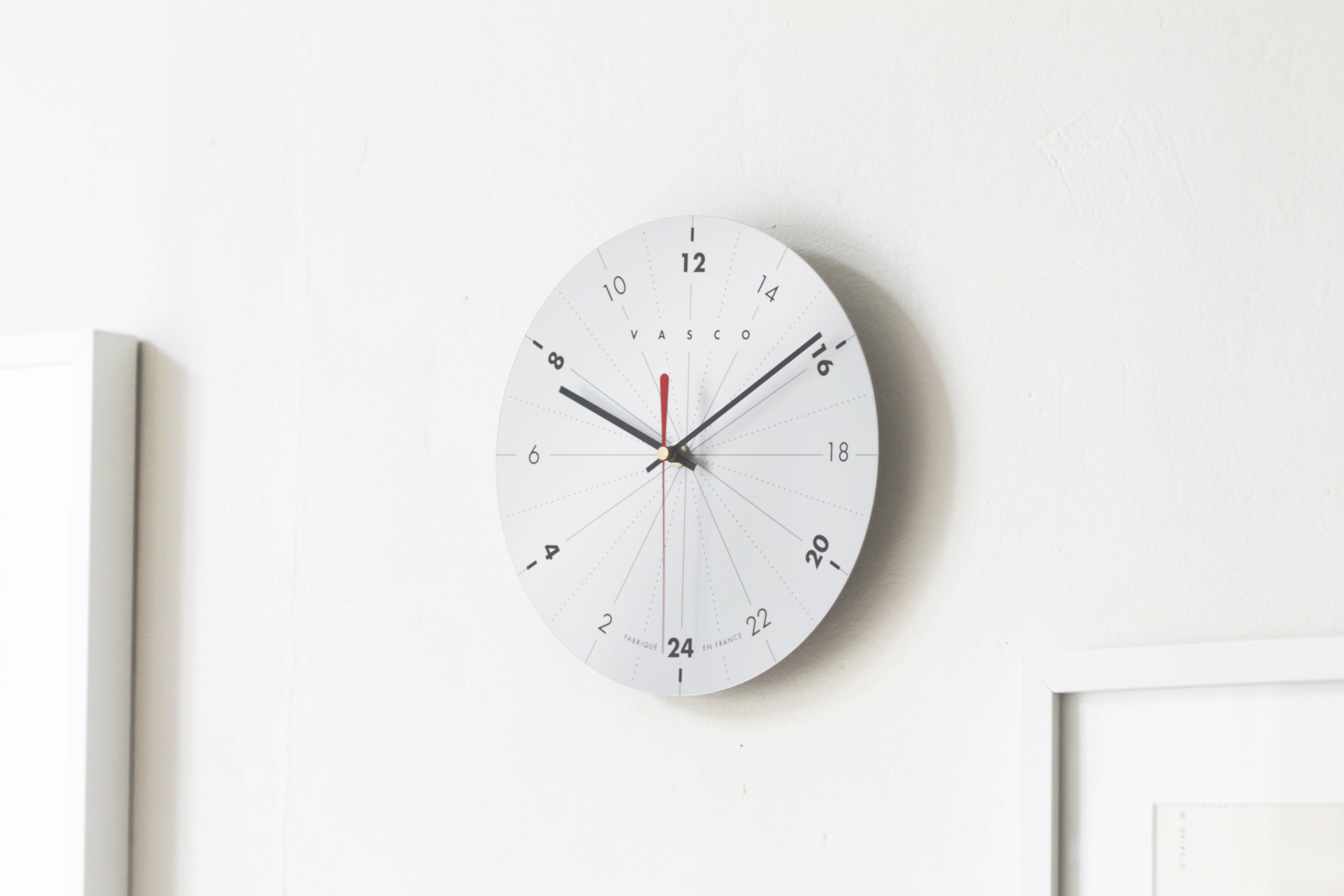 Kickstarter
Good morning, A few words to inform you of the production follow-up.  > All the parts are now produced and ready to be assembled in a few days in Besançon. I have to bring everything togeth...
Read more